A manifesto in movement, Julien Vallon directs a visual open letter on the destructive impact of past generations
In the current state of permacrisis, the way out follows no easy trajectory. And yet, as issues of environmental depletion, civil unrest, and political instability occupy minds on a daily basis, maintaining the resilience to rise against it all presents a source of hope for the future.
Picturing the future of humanity through the eyes of the young generation left to pick up the pieces, WHAT COMES NEXT reflects on a world broken by consumerism and greed, casting shadow over the remnants of abundance stripped by those who came before. Directed by Julien Vallon, the film takes the shape of a visual open letter, written from today's unwitting activists to the unthinking elders who secured the state of the world as we know it. Through biting words and impassioned movement – embodied by renowned dancers, Diablo Premier and Stala Muerte – Vallon's film manifests as a searing commentary on destructive forces initiated in the 20th century: entitlement over the material, and over the planet, and its resources.
"It is a manifesto in images, on our future, on our humanity. The one we have left to live, because it is too late for the faults of our parents. They shut their eyes. Ours are wide open. It is a film about the hope we have left. What can we still believe in today? In ourselves. Because our future is taking shape now."
Developing a unique way of capturing movement and lensing the human form through his fashion photography, Vallon projects his manifesto through soaring panoramas of a land left empty, while the dancers' movements interpret the urgency of each word. Painted against a stark landscape, as we enter a new chapter, WHAT COMES NEXT depicts a generation seeking hope within hopelessness, creating a positive force through which to overturn the situation they've been dealt, and rewrite the destiny of a world in decline.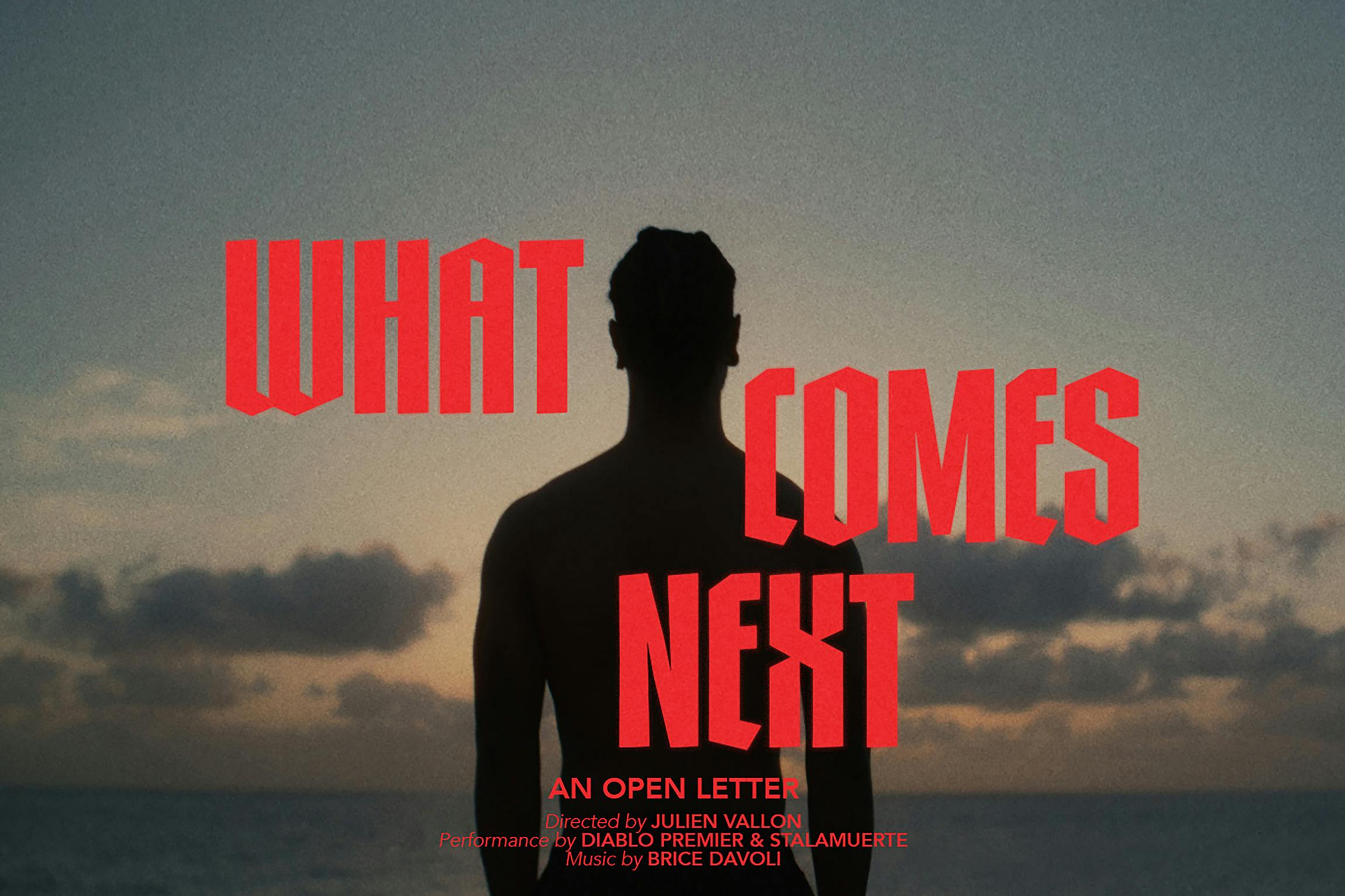 1/1
View all